RV Hitch Installation Cody, WY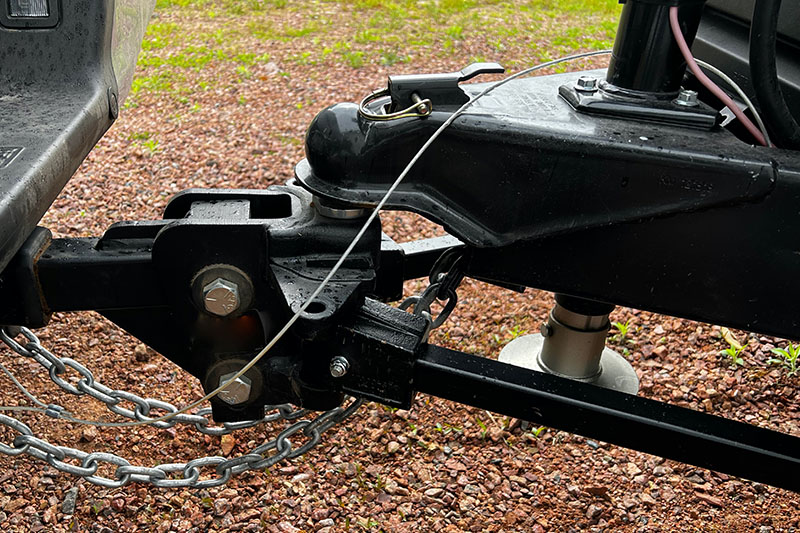 A hitch is more than just a piece of metal; it's the critical link between your vehicle and your RV. Whether you have a travel trailer or a fifth wheel, choosing and installing the right hitch is crucial. Our RV hitch installation services ensure that you are safely and securely connected for all your adventures.
The Importance of a Hitch
Safety: A properly installed hitch ensures your RV stays connected, providing peace of mind.
Towing Capacity: The right hitch enables you to fully utilize your vehicle's towing capabilities.
Vehicle Longevity: Using the correct hitch can reduce wear and tear on your towing vehicle.
Regulatory Compliance: Incorrect hitches could mean you're not in compliance with the law.
Travel Trailers vs. Fifth Wheels: The Hitch Difference
Travel Trailers: These use a bumper pull hitch, also known as a frame hitch. The trailer is connected near the bumper level of the towing vehicle.
Fifth Wheels: These require a fifth-wheel hitch that is installed in the bed of a pickup truck. A fifth-wheel hitch provides a more stable towing experience and is often used for heavier, more luxurious RVs.
Vehicle Size and Weight Considerations
Vehicle Size: Smaller vehicles may only be suitable for lightweight bumper pull hitches, while larger trucks can handle fifth-wheel hitches.
Towing Capacity: Always check your vehicle's towing capacity before choosing a hitch to avoid overloading.
Hitch Weight Ratings: Hitches come with weight ratings that should align with the Gross Trailer Weight (GTW) and Tongue Weight (TW) of your RV.
Why Choose Whitlock Motors & RV for Hitch Installation?
Expert Installation: Our team of professionals ensures your hitch is installed according to manufacturer guidelines.
Consultation: We assist you in choosing the right hitch based on your RV and towing vehicle.
Quality Parts: Only the best hitches make the cut, ensuring durability and safety.
Our Hitch Installation Services Include:
Hitch selection and compatibility checks
Professional installation and safety inspections
Wiring for trailer lights and brakes
Other RV Services We Offer
Don't forget, we offer a comprehensive range of RV services:
Ready to Hit the Road?
Your adventures await, and they start with the right hitch. Contact us today to schedule your RV hitch installation.
Whitlock Motors & RV - Where Our Name Means A Great Deal