Your Trusted, Hometown Auto Service in Cody, WY
Whitlock Motors provides complete vehicle service and repairs for cars, truck, SUV's and more.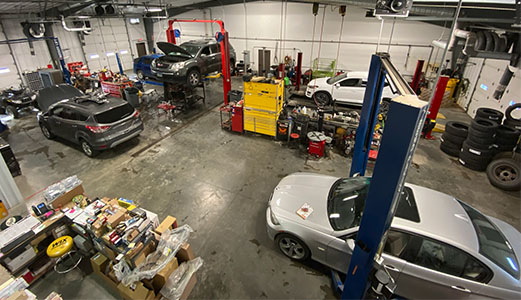 Here at Whitlock Motors and RV, we understand your vehicle is more than just a ride. It's your commute buddy, your weekend warrior, and your reliable partner for those long trips. That's why when it comes to your vehicle, it deserves nothing but top-notch service. We're your neighbors, and just like you, we love our trucks, cars, and SUVs, so we know how to take care of 'em!
Services We Offer
We offer a variety of services to keep your vehicle on the road. Here is a quick list of our most common services:
Car AC Repair
Transmission Repair, Flush, and Service
Engine Repair
Wheel Alignment
Tire Sales, Service, and Repair
Oil Changes
Tune-Ups
Batteries
Emissions Testing
Auto Detail
We're More Than Just Service
At Whitlock Motors and RV, we're not just about fixing things. We're about building relationships and trust. When you choose us for your auto service needs, you're choosing a community of hardworking folks who treat every vehicle as if it were our own.
So, whether you're in need of a quick tune-up, a new set of tires, or an engine overhaul, come on down. Let us take the stress out of auto service. Give your vehicle the love it deserves and experience the Whitlock difference today!
Car AC Repair
Transmission Repair, Flush and Service
Engine Repair
Wheel Alignment
Tire Sales, Service, and Repair
Oil Changes
Tune-Ups
Batteries
Emissions Testing
Auto Detail