RV Furnace Repair & Service Cody, WY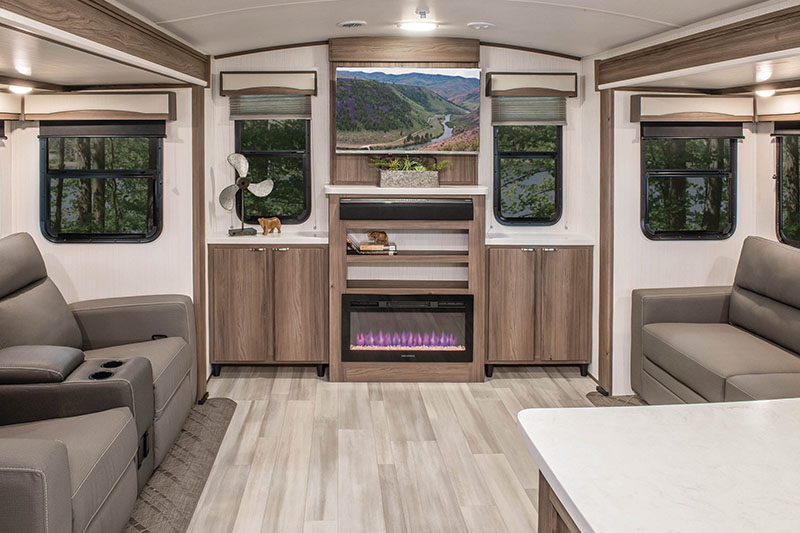 Just as A/C is essential for summer, a furnace is crucial for those chilly days and colder nights when you're on the road. Our specialized RV furnace repair service aims to ensure you stay warm and comfortable, no matter where your adventures take you.
The Importance of a Furnace in Your RV
Comfort: The primary function of a furnace is to keep you warm and comfortable. Whether you're parked or on the move, a working furnace makes all the difference.
Safety: In cold weather, especially when camping in remote areas, a functioning furnace is a safety necessity, not just a comfort feature.
Flexibility: With a reliable furnace, you can extend your RV travels into the colder months, giving you more flexibility in planning your trips.
Resale Value: Like any other major utility in your RV, a well-maintained furnace can contribute to your RV's resale value.
How Camper Furnaces Operate
RV furnaces typically run on propane gas, although some models can also operate on electricity. They distribute heat through a duct system within the RV, ensuring an even distribution of warm air. Most modern RV furnaces are equipped with electronic ignition systems, making them both efficient and safe to operate.
Signs Your RV Furnace Needs Repair
Failure to ignite
Irregular heating or cold spots
Unusual sounds during operation
Sudden spikes in energy consumption
Why Choose Whitlock Motors & RV for Furnace Repairs?
Qualified Technicians: Our team comprises experts well-versed in RV furnace systems.
Speedy Repairs: We aim to get you back on the road as quickly as possible.
Quality Parts: We use only the highest quality parts to ensure long-lasting repairs.
Our RV Furnace Repair Services Include:
Diagnostics
Ignition system repairs
Heat exchanger inspections
System cleaning and maintenance
Other Services We Offer
We also offer a comprehensive range of RV services, including:
Schedule Your Service Today
Don't let a malfunctioning furnace dampen your travel spirits. Contact us today to schedule your RV furnace repair service.
Whitlock Motors & RV - Where Our Name Means A Great Deal