RV Battery Upgrade Services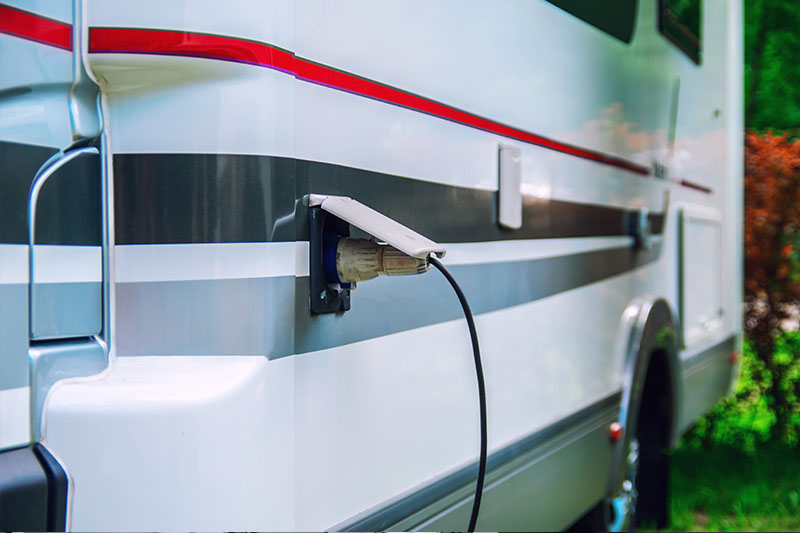 A reliable power source is crucial for any RV adventure. A faulty or weak battery can spell disaster, leaving you stranded in the great outdoors. That's why Whitlock Motors & RV offers top-notch RV Battery Upgrade Services to keep you powered and protected on your journey.
Why Consider a Battery Upgrade?
Longevity: High-quality batteries can significantly extend the lifespan of your RV's electrical system.
Increased Capacity: A battery upgrade can offer you more power, allowing you to run more appliances simultaneously.
Efficiency: Modern batteries are often more efficient, saving you money and reducing your environmental impact.
The Right Battery for Your Needs
Choosing the right battery for your RV is crucial. At Whitlock Motors & RV, we guide you through the selection process, considering factors like your energy consumption, the types of appliances you use, and your travel habits.
Types of Batteries
Lead-Acid Batteries: Economical but require regular maintenance.
AGM (Absorbed Glass Mat) Batteries: Low-resistance and excellent for solar systems.
Lithium Batteries: Lightweight and fast-charging, but also more expensive.
Whitlock Motors & RV's Custom Solutions
We don't just slap in a new battery; we tailor our RV Battery Upgrade Services to suit your unique RVing lifestyle. From the initial assessment to installation, we handle it all, ensuring you leave our lot with a system that will serve you reliably for years.
Complementary Services
Your RV battery isn't the only thing that might need an upgrade or maintenance. We offer a complete range of RV services, including RV Solar, Winterization, and Electrical Repair.
Eco-Friendly Options
As part of our commitment to sustainability, we offer eco-friendly battery options that work seamlessly with solar setups. Browse our inventory of used RVs for sale that can be customized with a green power solution.
Ready to Upgrade?
Don't let an outdated or underperforming battery dampen your RV adventures. Contact us today to schedule your RV Battery Upgrade.
Whitlock Motors & RV - Where Our Name Means A Great Deal
Feel free to adjust this content to better fit your specific services and customer needs. This article is designed to be both user-friendly and optimized for search engines.